Fault monitoring is the process used to monitor all hardware, software, and network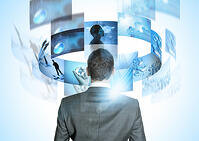 configurations for any deviations from normal operating conditions. This monitoring process typically includes major and minor changes to the expected bandwidth, performance, and utilization of the established computer environment.
Some of the features in fault monitoring may include:
Automated correlation of root cause events without having to code or update rules

Enriches alarm information and dashboards with business impacting data

Provides alarm monitors for crucial KPIs of all network assets automatically

Supports integration via SMS, pager, email, trouble ticket, and script execution on alarm events
Network fault management is a big challenge when you have a small team. The duty becomes more complicated if you have to manage a remote site and have to dispatch a technician to the site only to find out the problem is something you could have fixed remotely or you could find that you don't have the right equipment and have to go back and get it that hurts your service restoration time.
In most cases, the time taken to identify the root cause of a problem is actually longer than the time taken to fix it. Having a proactive network fault monitoring tool helps you quickly identify the root cause of the problem and fix it before end-users notice it.
Finding that tool who can do a root cause analysis in real time has many benefits. If you have this tool it means your engineers get to focus on service affecting events and are able to properly prioritize them. Authentic problem analysis in real-time and subsequent problem solving requires precise automation of several interacting components.
If you would like to learn more about this topic please feel free to click below to get a live demofrom one of our technical engineers. It will give you a greater insight into these cloud serves such as fault monitoring and many more.