Industry Analysts say that approximately 85% of today's networks will require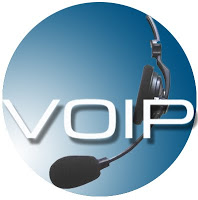 upgrades to their data networks to properly support high-quality VoIP and video traffic.
Organizations are always looking for a way to reduce costs, and that's why they often try to deploy VoIP by switching voice traffic over to a LAN or WAN links.
In a lot of cases the data networks which the business has chosen handle VoIP traffic accordingly, generally speaking voice traffic is uniquely time sensitive, it cannot be qued and if data grams are lost the conversation can become choppy.

To ensure this doesn't happen many organizations will conduct a VoIP quality test in the pre and post deployment stage.

Pre Deployment testing
There are several steps network engineers can take to ensure VoIP technology can meet expectations. Pre-deployment testing is the first step towards ensuring the network is ready to handle the VoIP traffic.
After the testing process, IT staff should be able to:
Determine the total VoIP traffic the network can handle without audio deprivation.

Discover any configuration errors with the network and VoIP equipment.

Identify and resolve erratic problems that affect network and application performance.

Identify security holes that allow malicious eavesdropping or denial of service.

Guarantee call quality matches user expectations.
Post deployment testing
Places that already have VoIP/video need to constantly and easily monitor the quality of those links to ensure good quality of service. Just because it was fine when you first installed it, doesn't mean that it is still working well today, or will be tomorrow.
The main objective of post deployment VoIP testing is to measure the quality and standard of the system before you decide to go live with it. This will in return stop people from complaining about poor quality calls.
Post-deployment testing should be done early and often to minimize the cost of fault resolution and also to provide an opportunity to apply lessons learned later on during the installation.
In both pre and post deployment the testing needs to be simple to setup and provide at a glance actionable information including alarms when there is a problem.
Continuous monitoring
In many cases your network changes every day as devices are added or removed, these could include laptops, IP phones or even routers. All of these contribute to the continuous churn of the IP network experience.
A key driving factor for any business is finding any faults before they become a potential hindrance on the company, regular monitoring will eliminate any potential threats.
In this manner, you'll receive maximum benefit from your VoIP investment. Regular monitoring builds upon all the assessments and testing performed in support of a deployment. You continue to verify key quality metrics of all the devices and the overall IP network health.
If you would like to find out more about this topic or any other of our solutions schedule a live one on one discussion with our technical egineers.