Every company in the world today uses some form of network to manage their overall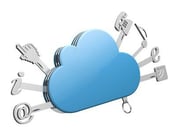 system. With the increasing growth of the internet and the technology world that we live in today it has never been easier to enhance your overall experience.
However some people out there are not aware of the great tools available to make their lives easier. I have comprised a list of the 5 tools everyone in network management should be using.
This handy little network tool is simple and very effective. Angry IP Scanner is an open-source and cross-platform network scanner designed to be fast and simple to use. It scans IP addresses and ports as well as having many other features. A key factor with this tool is that It runs on Linux, Windows, and Mac OS X.
WinSCP- Free FTP/SCP tool
WinSCP was created by Martin Prykl back in 2000 and since it was first created it has advanced tremendously. Not only is it free but it's a SFTP client, FTP client, WebDAV client and SCP client for Windows. It provides an easy to use graphical interface for those protocols.
It is based on the implementation of the SSH protocol from PuTTY and FTP protocol from FileZilla. Anyone who needs a simple, standalone client (which is every network engineer) will love this application.
Putty- The defacto standard for SSH.
PuTTY is an SSH and telnet client, developed originally by Simon Tatham for the Windows platform. PuTTY is an open source software that is available with source code and is developed and supported by a group of volunteers. Nearly every Network Manager I have talked to uses this platform, if your not using it I suggest you do.
Paessler- SNMP Tester
This is a simple debugging tool for Monitoring configurations that use SNMP. With SNMP Tester you can run simple SNMP requests against a device in your network.
The idea of this program is to have a tool that enables the user to debug SNMP activities in order to find communication and/or data problems in SNMP monitoring configurations. They offer you a free download tester of the product which is great to see if this tool is right for you.
If your invloved in capturing traffic packets then you need to know about Wireshark. This is a network analysis tool formerly known as Ethereal, which captures packets in real time and displays them in human-readable format.
Wireshark includes filters, color-coding and other features that let you dig deep into network traffic and inspect individual packets. This is an extremely powerful tool which should not be overlooked, if you haven't heard of wireshark before you should check them out.
This list of the top 5 most important network management tools can be extremely beneficial to any network that's out there. Not only can they reduce your costs but your work load will be minimized dramatically.